DynaRaw
Camera RAW batch editor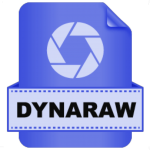 DynaRaw is een eenvoudig te bedienen batch RAW converter.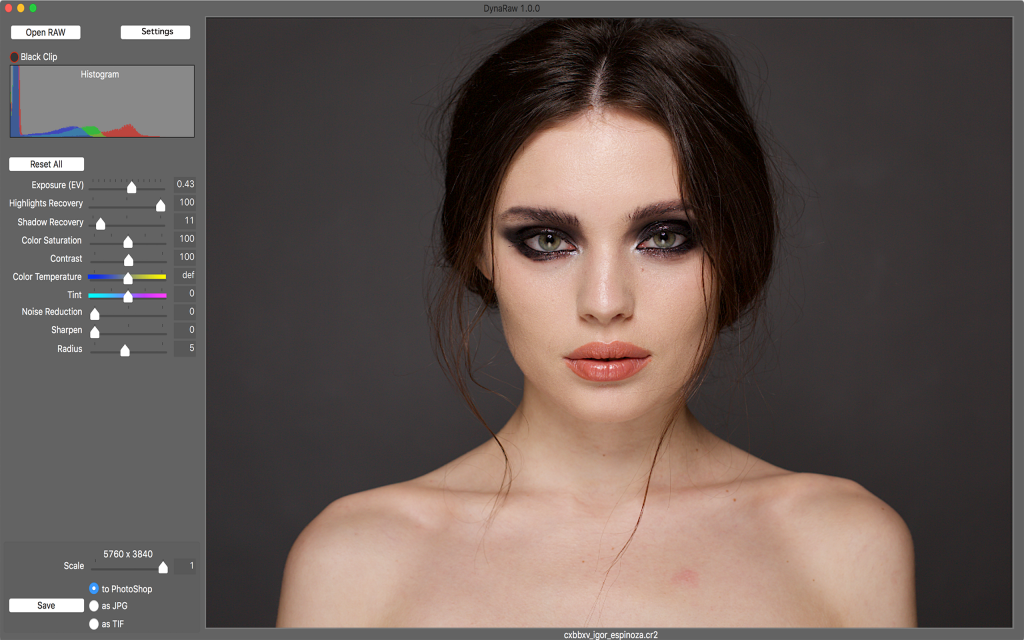 Geen overdaad aan sliders, maar alleen de instellingen die nodig zijn om goede JPEGs of TIFFs te maken. We beweren niet dat DynaRaw de beste RAW converter is, maar DynaRaw is in elk geval eenvoudig te bedienen. De batch feature stelt de gebruiker in staat om vele RAW beelden in één keer te verwerken en eventueel te verschalen naar JPG of TIF.
Features:
Batch conversie naar JPG, TIF of PhotoShop (CC 2019)
Nieuwe Belichting controle in stops voor hogere kwaliteit*
Bestandsnamen met volgnummers in Batch Mode.
Volledige controle over Belichting, Hoge lichten, Schaduw, Verzadiging, Contrast, Kleur Temperatuur, Ruis and Verscherping.
Verschaling van 100% tot 0.1%
Instellingen worden bewaard en herladen bij start.
Histogram met Zwart en Wit Clipping indicators.
Instelbare JPG kwaliteit export.
* Voor optimale kwaliteit, is Mac OS 10.12 (Sierra) of hoger vereist.
DynaRaw veelgestelde vragen
Met de Exposure/Belichting slider is het mogelijk om details in lichte partijen van overbelichte bestanden terug te krijgen. Door een systeem beperking van Apple, is dit alleen mogelijk als u Mac OS 10.12 (Sierra) of hoger draait.
Er zijn twee manieren om meerdere bestanden ineens te verwerken:
Sleep meerdere RAW bestanden vanuit de finder op het DynaRaw venster (of het DynaRaw icoon in de dock).
Kies Open en selecteer meerdere RAW bestanden met de Shift of Alt key.
Zorg ervoor dat eerst een Export Folder is gekozen, en kies of de originele bestandsnaam wilt gebruiken of een nieuwe naam met een volgnummer. Het eerst volgende nummer is instelbaar in Instellingen.
DynaRaw gebruikts core technologie van Apple, welke voortdurend wordt bijgewerkt door Apple, dus vrijwel alle RAW formaten worden ondersteund.
Heeft u andere vragen, problemen of feature requests, laat het ons weten via het feedback formulier.