TimeLapse Movie
Maak 4K TimeLapse films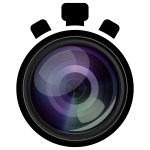 Time Lapse Movie kan (JPG) Time-Lapse opnames maken met een Camera en deze vervolgens als een set hoge resolutie Film (tot 8K) opslaan met een paar muisklikken. Aangezien veel moderne camera's in staat zijn beelden te maken met een hogere resolutie, is het verstandig om de resolutie van de time lapse opnames te beperken tot 5120 x 2880 pixels, of 14 MegaPixels.
Zorg ervoor dat de resolutie niet hoger is dan wat weergegeven kan worden op het beeldscherm. (Tenzij u de iMac 27″ bezit van de meest recente generatie heeft 5K niet zoveel zin). En let erop dat de camera in JPG mode staat; RAW is ongeschikt voor TimeLapse Movie.
Onderstaande is een 4K voorbeeld gemaakt met uitsluitend TimeLapseMovie.
Veelgestelde vragen:
TimeLapse Movie
JPG beelden van elke camera kunnen worden omgezet tot een film met TimeLapse Movie. Maar om via tethering (bestuurd door je Mac via een USB kabel) te werken, moet deze in camera modus blijven wanneer aangesloten op de Mac. De makkelijkste manier om te conroleren of je camera geschikt is, is deze aan te sluiten en te kijken of Photo's de camera ziet en beelden kan downloaden. Vrijwel alle spiegelreflex cameras werken, zeker spiegelreflex cameras van Canon en Nikon, maar zet de camera wel in JPG mode!
TimeLapse Movie verwerkt uitsluitend JPG files, dus geen RAW formaten. De reden is simpel; RAW bestanden zijn niet geschikt om om te zetten naar een film; RAW beelden moeten eerst door een RAW-convertor worden omgezet naar een beeld dat gereed is voor verder gebruik. Zet de camera dus in JPG modus, zodat de beelden direct door TimeLapse Movie kunnen worden gedownload van de camera en verwerkt tot een film.