TimeLapse Movie
Create 4K TimeLapse movies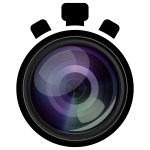 Time Lapse Movie can convert a set of high resolution (Time Lapse) pictures (JPG) to a Movie.
Although theoretically you could create a 20K Movie, the underlaying technology does not exceed 5K resolution.
This means you can use up to 5120 x 2880 pixels, or 14 MegaPixels. As many new cameras can exceed this resolution,
make sure you export to a resolution you can actually use (not much sense making a 5K movie unless you own the largest latest iMac) and that your camera is in JPG mode, not RAW, as RAW is unsuited for TimeLapse Movie.
Frequently asked  Questions:
TimeLapse Movie
JPG images from any camera can be converted into a movie using TimeLapse Movie. But if you want to tether your camera (controlled by your Mac using a USB cable) it must be capable of staying in Camera mode when connected to your Mac. The easiest way to check is hooking up your camera to your Mac, and see if Photo's sees the camera and can import images from it. Virtually all SLR cameras will work, certainly SLR cameras from Canon and Nikon, but make sure they shoot in JPG mode!
TimeLapse Movie can only process JPG files, so no RAW files. The reason is simple; RAW files are unsuited to be used for a movie; RAW files first need to be processed by a RAW convertor. Only then, the images are ready for further use. Set your camera to JPG mode, allowing TimeLapse Movie to download them from the camera over the USB connection, and compile them into a movie.