PDQ for Canon Pro Series 4.3
Easy Roll Printing
AppForce.One launches an updated version of pdq that was further refined for the Canon Pro Series Roll Printers. With its intuitive interface and advanced options, pdq for Canon Pro Series will make the life of any Pro series user easier. No longer worry about cumbersome page-setups, or inexplicable driver settings; simply load the media, select a roll and choose matte or photo; pdq automatically handles the rest. Pdq for Canon Pro series will easily pay for itself, by saving you on media and ink costs; see how jobs will print before you print them, nest jobs together to save media, rotate and re-order to optimise media usage.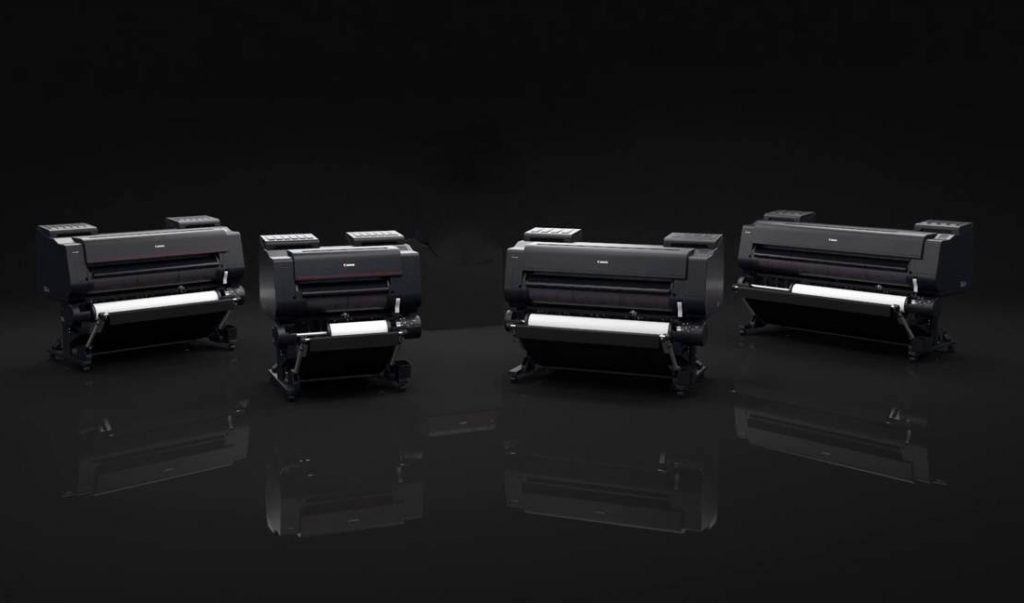 pdq for Canon imagePROGRAF Pro Series supports all roll printers in the Canon Pro series, so the Canon imagePROGRAF PRO-2000, 2000s, 2100, 4000, 4000s, 4100, 6000, 6000s and 6100.
Features include:
– Nesting (Placing jobs next to each other to save media)
– Roll preview (preventing incorrect rotation, saving media)
– Ink & Maintenance cartridge feedback.
– Status feedback (visual and in voice)
– Supports up to 5 printers.
– Allow printer color managed or pdq color managed using interchangeable custom or Canon profiles.
– Render PDF files.
– Add cropmarks that work. (Not costing extra media and usable for large format cutters).
– Load balancing: share the workload between two or more printers.
– Tiling: print larger than the printers roll width in tiles.
– Canvas edges: Add a canvas edge in seconds.
– Droplets: predefine up to 16 sizes and fitting options
– Hotfolder support: Automatically process files.
– 64 bit, full retina Mojave support.
Watch the video below for all the details on how this version works together with the Canon Pro Series printer in detail:
Frequently asked questions:
[ultimate-faqs include_category='pdq-for-canon-pro-series']
pdq for Canon Pro Series is available now: