DynaRaw
Camera RAW batch editor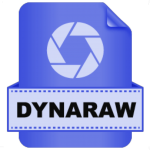 DynaRaw is a batch Raw converter that is easy to use and can process hundreds of RAW files in Batch mode.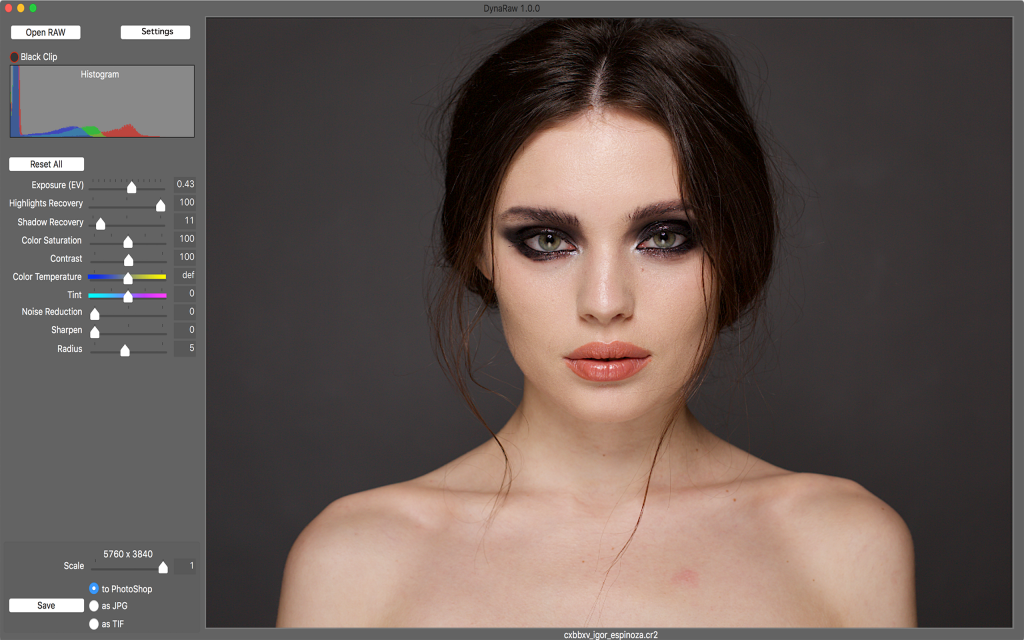 Not a zillion sliders but just the controls you need to generate good JPEGS or TIFF. We're not saying it's better than any other Raw converter, but it certainly is easier to use.  The batch feature enables the user to process many RAW images at once allowing (scaled or not) output to JPG or TIF.
Features
Batch conversion to JPG, TIF or PhotoShop (CC 2019)
New Exposure control in stops for higher quality*
Sequential filenames in Batch mode, allowing the next number to be set preceded by a prefix.
Full control over Exposure, HighLights, Shadow, Saturation, Contrast, Color Temperature, Noise and Sharpening
Scaling from 100% down to 0.1%
Settings are saved on exit and reloaded on launch
Histogram with Black and White Clipping indicators
Adjustable JPG quality export
Sequential File Names for Batch conversion with Prefix
* For maximum quality, Mac OS 10.12 (Sierra) or higher is required.
DynaRaw FAQ
Using the Exposure Slider, you can retrieve lost details in overexposed highlight areas. Due to an Apple System limitation, this is only possible in Mac OS 10.12 (Sierra) and up. (If you are not running Sierra, High Sierra, Mojave or later, we recommend you upgrade your Mac to a new version if you want to get the most from DynaRaw).
There are two ways to use Batch mode in DynaRaw:
Drag and drop multiple RAW files onto DynaRaw (or the DynaRaw icon in the dock)
Choose Open and select multiple files by holding the Shift or Alt key while selecting your RAW Files.
Make sure you set an Export folder first, and choose if you want the original filename or a new name with sequential numbering.
You can change the next number in Preferences.
DynaRaw uses core technology from Apple, that is continuously updated by Apple, so virtually all RAW types are supported.
If you have any other questions, issues or feature request, please let us know through the feedback from.