PDQ voor Canon Pro Series 4.3
Printen op rolletjes
AppForce.One heeft een nieuwe versie van pdq uitgebracht welke verder geoptimaliseerd is voor de Canon imagePROGRAF Pro Series Roll printers. Met de intuitive gebruikersinterface en geavanceerde opties, maakt pdq voor Canon Pro Series het leven van elke Pro Series gebruiker makkelijker. Niet langer problemen met pagina instellingen of onduidelijke driver instellingen; gewoonweg het papier laden, de rol kiezen en mat of foto; pdq zorgt voor de rest. Pdq voor Canon Pro Series betaalt zichzelf eenvoudig terug, door de besparing op papier en inkt; zie vooraf hoe jobs gaan printen, plaats jobs naast elkaar om media te besparen, roteer ze en verander de volgorde voor optimale benutting van de media.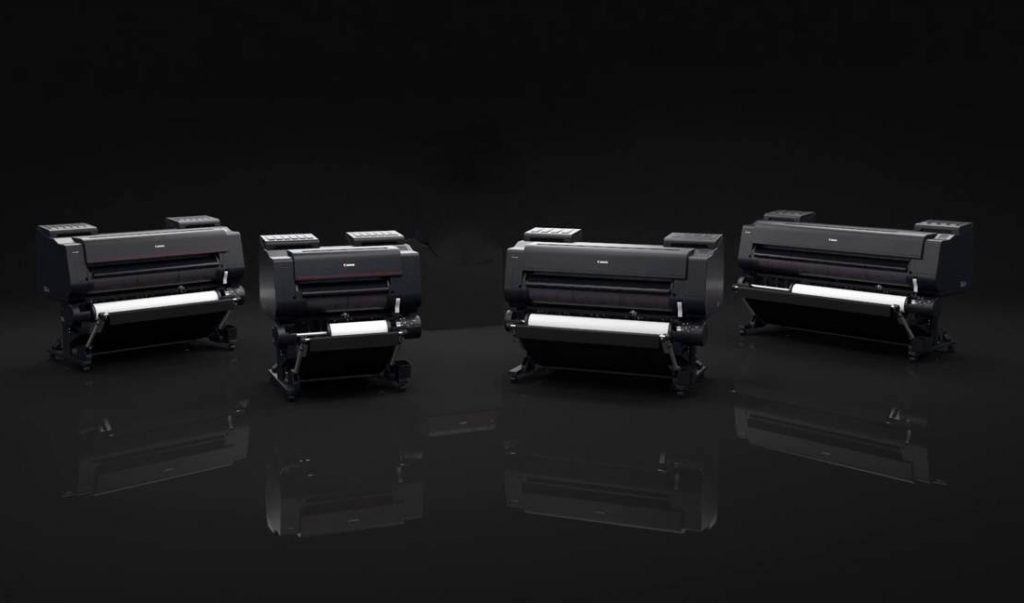 pdq for Cano Pro Series ondersteunt alle rol printers in the Canon Pro series, dus the Canon imagePROGRAF PRO-2000, 2000s, 2100, 4000, 4000s, 4100, 6000, 6000s en 6100.
Ingebouwde functies:
– Nesting (Plaats jobs naast elkaar om media te besparen)
– Rol preview (voorkomt onjuiste rotatie, bespaart media)
– Continue Ink & Maintenance cartridge inzicht.
– Status feedback (visueel en in spraak)
– Ondersteunt tot 5 printers.
– Maak gebruik van  printer color managed of pdq color managed met uitwisselbare custom of Canon icc profielen.
– Render PDF bestanden.
– Voeg snijtekens toe die werken. (Zonder extra media en geschikt voor rol snijders).
– Load balancing: verdeel the werklast over twee of meer printers.
– Tiling: print groter dan de printer rol breedte in banen.
– Canvas randen: Voeg een canvas rand toe in seconden.
– Droplets: Definieer tot 16 formaten en pas methoden.
– Hotfolder ondersteuning: Verwerk bestanden automatisch.
– 64 bit, Retina Mojave, Catalin en Big Sur ondersteuning.
Bekijk onderstaande video below voor alle details van hoe deze versie werkt met with the Canon Pro Series:
Veel gestelde vragen:
[ultimate-faqs include_category='pdq-for-canon-pro-series']
pdq voor Canon Pro Series is nu beschikbaar: