DynaRaw
Camera RAW batch editor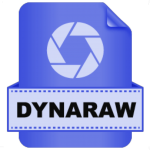 DynaRaw is een eenvoudig te bedienen batch RAW converter. In versie 1.2.6 zijn een groot aantal nieuwe features toegevoegd.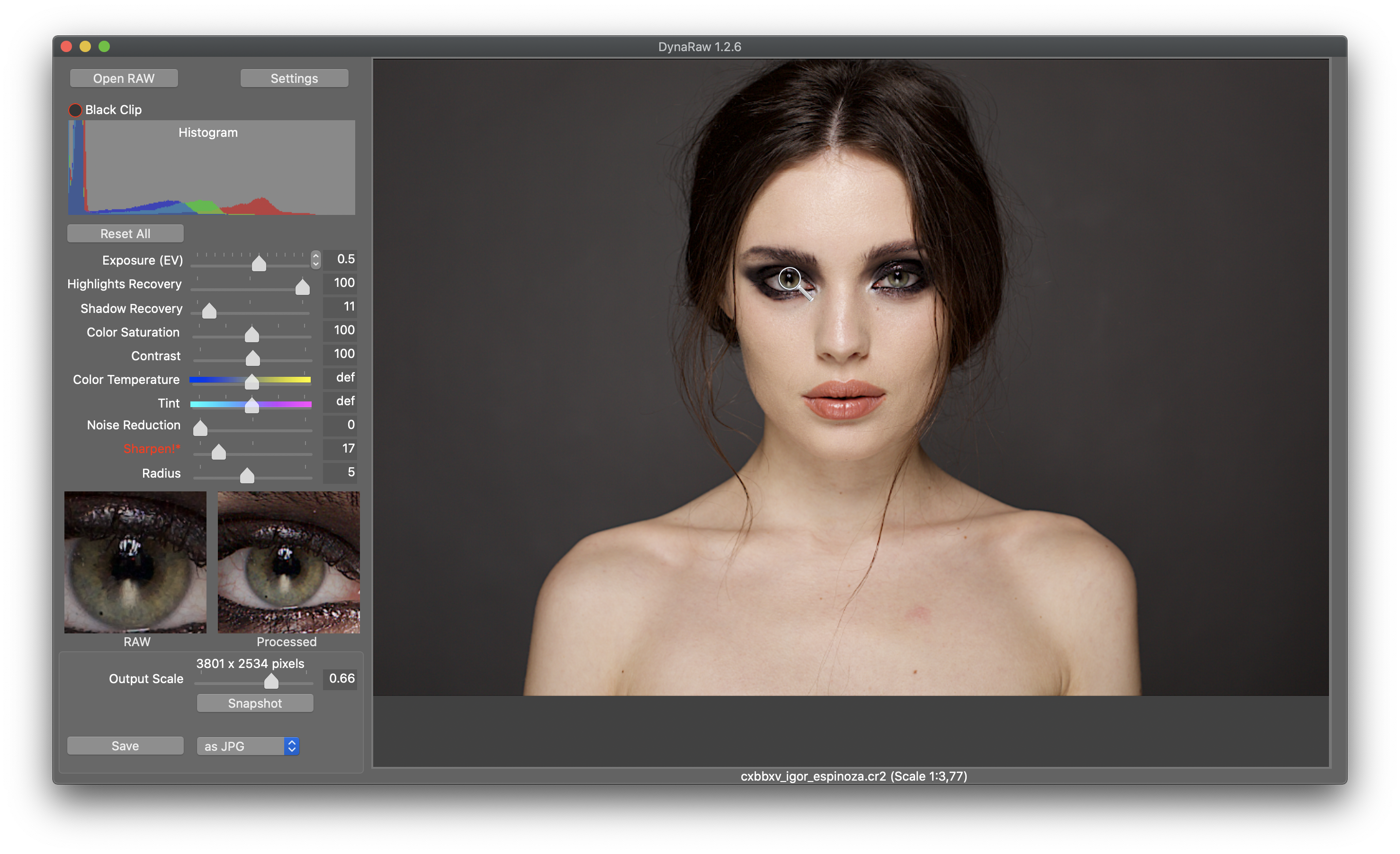 Geen overdaad aan sliders, maar alleen de instellingen die nodig zijn om goede JPEGs of TIFs te maken. We beweren niet dat DynaRaw de beste RAW converter is, maar DynaRaw is in elk geval eenvoudig te bedienen. De batch feature stelt de gebruiker in staat om vele RAW beelden in één keer te verwerken en eventueel te verschalen. Naast JPG en TIF zijn inmiddels ook SVG, PDF, en PNG toegevoegd, en de mogelijkheid om zonder opslaan het beeld direct over te halen naar PhotoShop of Affinity Photo. Door de toevoeging van de Magnifier windows kan de gebruiker nu het effect van de instellingen zien op de ingestelde uitvoer grootte. Hierdoor zijn instellingen als Sharpening veel nauwkeuriger in te stellen.
Features:
Batch conversie naar JPG, TIF, PNG, SVG (CC 2019)
Nieuwe Belichting controle in stops voor hogere kwaliteit en logische stappen van 1/3, 1/2, 2/3 en hele stops
Bestandsnamen met volgnummers in Batch Mode.
Volledige controle over Belichting, Hoge lichten, Schaduw, Verzadiging, Contrast, Kleur Temperatuur, Ruis and Verscherping.
Verschaling van 100% tot 0.1%
Voorvertoning van uitvoer op werkelijke pixelgrootte via Magnifier windows
Instellingen worden bewaard en herladen bij start.
Histogram met Zwart en Wit Clipping indicators.
Instelbare JPG kwaliteit export.
Onthoudt laatst gekozen folder voor openen en bewaren apart.
Kijk onderstaande video om DynaRaw in actie te zien;
[ultimate-faqs include_category='dynaraw-faq']
Heeft u andere vragen, problemen of feature requests, laat het ons weten via het feedback formulier.